17th June 2021
Campaign Update - 17th June 2021
Firstly, thank you to those who have volunteered to deliver leaflets and donated. So far we have deliveries covered for the areas circled in red, we really need to spread the word as much as possible and we plan on starting the delivering at the end of the month.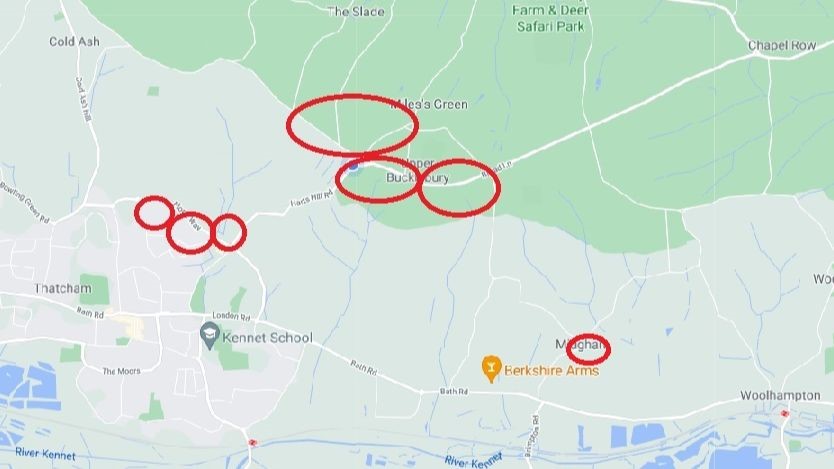 Please email buckleburysaysno@gmail.com to volunteer to cover an area, additionally if you have any friends or family in neighbouring villages please ask if they can offer to help too.

We have been asked "What are the donations for?"
This is a good question; it's easy to assume a good argument from enough people is all we need. And, yes, this hugely helps, and is why we continue to remind people the threat is still here, and that their voice and actions count more than ever (whether it's social media, emails, posters, banners, journalism, leaflet delivery and word of mouth).
However, in addition to your objections and strength of feeling, we need hard evidence; we need to prove to West Berks Council that this plan is not sustainable, that it will have a detrimental effect on the wildlife and landscape, and that it will increase pollution and traffic. For this, we need professional help from experts who will:
Understand the extensive documentation and identify where there may be grounds to object. They will also highlight any flaws or inconsistencies in the Council's approach.

Review the Submission Draft of the Local Plan (and Committee Report) – both content and to see how the Council has responded to comments

Review the supporting evidence base reviewing comments of third parties in response to earlier Reg 18 (Stage 1) consultation to see where points raised may support/complement our case.

Coordinate and review work of other consultants and volunteers to ensure consistent approach and maximise impact.

Preparing appropriate strategy and drafting response to Submission Draft of Local Plan at Stage 2.
Environmental evidence and advice is essential if we are to put together an argument against this development, particularly in relation to its potential harm to the setting of the AONB (Area of Natural Beauty) and loss of the gap between Upper Bucklebury and Thatcham.
We have a strong argument but it needs to be better. Already we have data showing there are vast numbers of impacted species on protected lists. For example, the International Union for Conservation of Nature (IUCN) Red List of Threatened Species (Species which are globally under threat of extinction) shows that two species are within the area of AONB. In addition, both in and around the development site, the area is filled with 'Section 41' habitats and species, which councils have a duty to protect, as well as SSSIs, national red / amber species, and UK protected species. We are very lucky to have such ecosystems on our doorstep. But if we as a community don't protect our environment, who will? Once this plan starts in 2024 we may potentially lose nightjars, nightingales, badgers and bats, hares, lizards, snakes and slow worms, cuckoos and warblers to name but a few. That is why we need, and thank you for, your support and your generosity.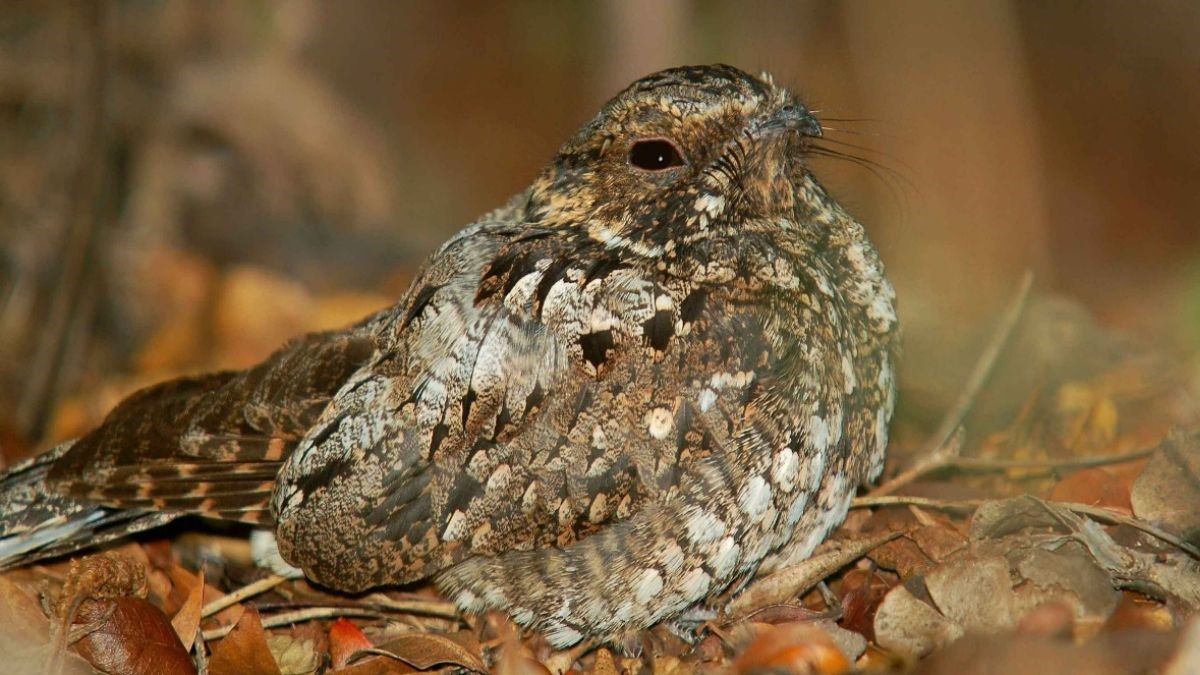 Donation details:
Account name: Bucklebury Parish Council
Account Number: 01688915
Sort Code: 30-95-89
For reference please include your name or Thatcham North East if you prefer to remain anonymous

Or you can write a cheque, made payable to Bucklebury Parish Council and send it to:

Helen Pratt, Clerk to Bucklebury Parish Council
Jasmine Cottage
Byles Green
Upper Bucklebury
Reading RG7 6SD

Thank you all for your continued support.

The Working Group